Alibaba ranking algorithm: How to rank better on alibaba English website
We have written an article on how to achieve better ranking result on alibaba China(now called 1688.com) for trustpass members, and how to manage your alibaba PPC account( or Wangxiaobao 网销宝account). Readers are very interested in those topics, oftentimes, we received email from readers of china-online-marketing.com, asking whether we could introduce our experience on the working mechanism of alibaba international site.
A bit background introduction
As the leading trade portal website, Alibaba has more than 40 million registered users, the majority of them are international and Chinese companies. So alibaba is the leading platform for foreign buyers to find quality Chinese suppliers(Through alibaba English site), and foreign sellers to find quality Chinese buyers(through alibaba Chinese site).
Alibaba English site sold gold supplier memberships to Chinese companies at the price of 19,800RMB(the price for international gold suppliers are much cheaper). On their English site, gold supplier outrank free members. Alibaba also sold ranking position per keyword, the current price for No.2 to No.10 ranking position is 45,000RMB, the price for No.1 ranking is something close to 100,000RMB, which I believe most small sized suppliers can't afford to buy.
So as sellers, it is extremely important to figure out how to rank better for hundreds of your keywords, without buying expensive paid position.
We don't celebrate Christmas in China, most of our readers do, shall we share our alibaba ranking experience on alibaba international as our Christmas gift to you?
Make good use of showcase positions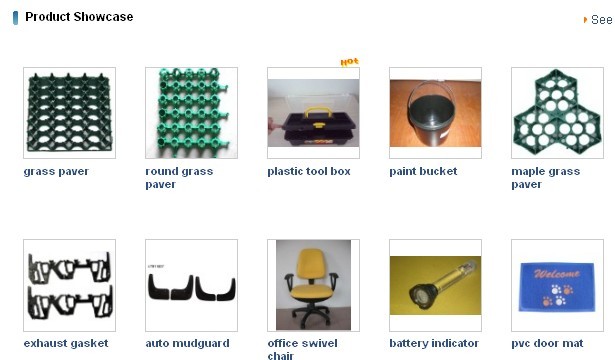 Each gold suppliers are allowed to publish 10 sell leads which will appear on showcase section of their alibaba homepage. Alibaba gave far more weight to showcase leads than general sell leads in their ranking algorithm, so showcase leads ranks way better than ordinary sell leads. It is strongly suggested to target to your core money keywords by using the power of showcase leads. Each show case leads allow you to target 3 keywords, so you could target 30 keywords as gold suppliers. If you buy paid ranking position, then you could publish more sell leads on showcase.
Select right products category
When you are add sell leads on the backend of alibaba, you are required to choose the category for your products, you could either search the keyword for your products so alibaba could suggest a proper category, or you could type a category that you think suitable.
Use the suggested category of alibaba, we have used some category before, wehich we think suitable but not is not suggested by alibaba, which resulted in poor ranking for that sell lead.
Fill out the sell leads form 100%
After you choose the product category, you will be forwarded to fill out the sell leads form like below:
The actual form is much longer than this, be sure to fill out all the fields(required or not), a complete product description could make you rank better than incomplete ones. Let me stress again: fill all the fields here.
Keywords
You are allowed to target 3 keywords for each sell leads, do your keywords research properly, write your most important keywords first, then other supplementary keywords.

Use pictures
Alibaba encourage colorful sell leads, so if you could integrate graph, charts, pictures, drawing and other elements that make your sell leads look more professional, do it.
Frequent updates
Update your sell leads, showcase sell leads frequently even if you don't have much to adjust or update, that is the suggestion from alibaba support team. After update, ranking could normally go up a little bit.
Related posts