Advertising on Alimama
In essence, Alimama is an online advertise trade platform for both publisher and advertiser. Advertiser can choose content-based PPC advertising plan(like adsense) or purchase banner or text link based on cost per impression or cost per time. Alimama is the leading(actually the only) online advertise trade platform in China.
We have recently launched a PPC campaign on Alimama, so we would like to share how to register an advertising account on Alimama.
How to set up advertising account on Alimama
Step 1 Go to http://www.alimama.com/membersvc/member/register.htm, fill up the form to register an advertising account on Alimama with your email address.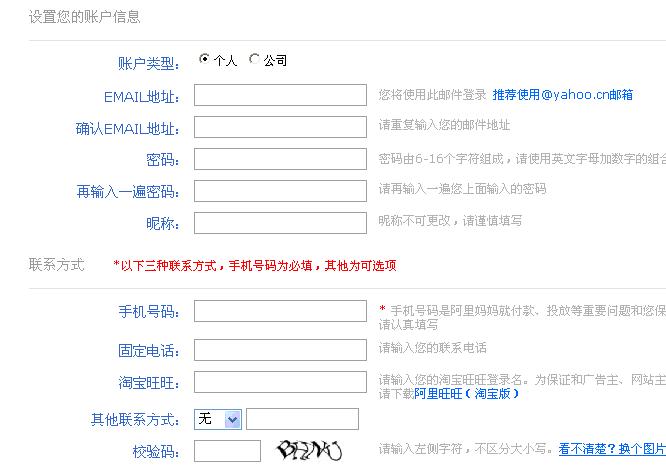 Step 2 Alimama will send you an activation email to your email address, once you confirm it, your account is now activated, it looks like this: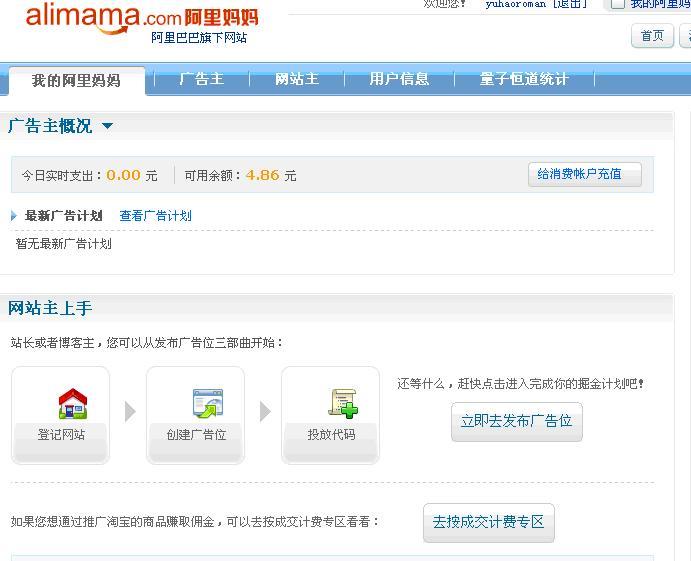 Step 3 Deposit money to your Alimama account
Alimama only accept payment from Alipay, which is the leading online payment platform owned by Alibaba Inc – the mother company of Alimama. So if you don't have an Alipay account, you can apply for an Alipay account here https://www.alipay.com/
Step 4 Approval
Normally it takes one business day for Alimama to approve your account. They don't work during the weekend.
Step 5  Set up ad group
Once your account is approved, you can set up ad group(if you choose their PPC program) and buy cost-per-time or cost-per-impression banners.
Unlike google adsense, Alimama PPC ad are much lengthy, title allows up to 40 Chinese character, description allows 60 character.
Advertiser can choose region, website channel(by industry) to place advertise. They can add up to 8 keywords. The minimum bid price is 0.08RMB.
For Banner, advertiser can search by budget, traffic volume, region, alexa ranking, ad postion etc to find the ideal websites to buy and place banner.
Related posts