Top 10 SEO blog in China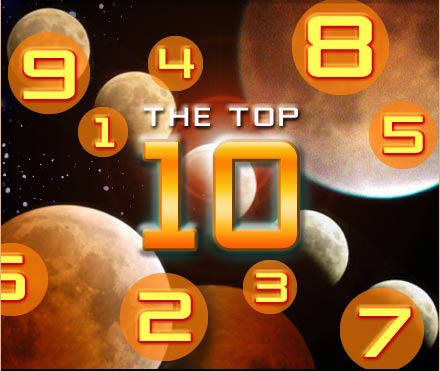 SEO practice vary from country to country, language to language. Reading SEO blog written by industry gurus is one of the most efficient ways to learn SEO practice in another countries. Subscribe to a few blogs in the list below, read them from time to time, practice, prove or disprove the findings in those blogs, you will become an expert yourself.
Top 10 China SEO blog list
No.1  Dongdong's SEO blog
Url: http://www.chedong.com/
Dongdong is senior manager of Yahoo search. He has worked for Netease, Baidu, Soufang as in-house SEO expert. He is not very active recently, but his article "Google ranking optimization – Google-friendly url structure" written in 2003 is still classical today. His recent blog article entitled " why search engine like blog" indicate how deeply he understand search engine.
No.2  Black dream
URL: http://www.bloghuman.com
Very creative SEOer. He has accumulated his SEO skills during his serve for leading e-commerce site like www.piao.com and www.yesky.com.
No.3 Dunsh
Url: http://www.dunsh.org
This website is the most popular SEO blog and website started by 4 SEO gurus in China(including Zac).
No. 4 ZAC
Url: http://www.chinamyhosting.com/seoblog/
ZAC in china is like Aaron Wall in U.S. He is one of the most well-know SEO expert in China. He is also the author and co-founder of www.dunsh.org.
No.5 Hu Baojie
One of the few female SEOers in China. She has written a book "Search engine optimization handbook" back in 2004, which is extremely popular. He is co-founder of Jingzhengli, the leading online marketing company in China.
No 6. Wang Tong
Url: http://www.ufoer.com/
He is a convertial figure in Chinese SEO industry. He wrote a book "Secrets of search engine marketing" which is very easy to understand, it is a recommended text book for entry-level SEO learners.
No. 7 Robin
Url: http://robinliuchina.spaces.live.com/
Robin always present special and insightful understanding of SEO. He write guest blog at dunshi.org.professionals.
No.8 David Yin
Url:http://seo.g2soft.net/
a blogger with deep understanding of search engine marketing and search engine optimization.
No.9 Highdiy
Url: http://seo.highdiy.com/
Senior seo expert, we can find many first-handed information on his blog which stems from his on-ground research.
No. 10 google webmaster blog
Url: http://www.googlechinawebmaster.com/
This blog is written by Zhu Jianfei, who works for google as anti-spam engineer. He broadcast google's news and update, also introduce articles from google webmaster blog.