China Beverage Market Report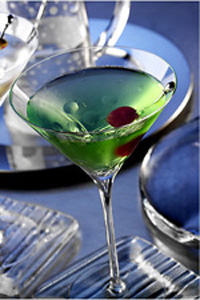 1. China Beverage Industry: Course of Development
Survey found that China's beverage industry has generally gone through four stages:
The first stage is from 1979-1995, in these 17 years the beverage market was dominated by carbonated beverages like Coca-Cola and Pepsi. The second stage is from 1996-2000. This 5-year-period was marked by the victory of bottled water like Wahaha, Robust and Nongfushangquan, breaking the domination of Coca-Cola and Pepsi. The year 2001 featured the rise of Mater Kong's tea beverage, which can be regard as the third development stage of China's beverage industry. And the fourth stage is in 2002 when fruit juice, represented by Uni-president's Orangeate, enjoyed a great popularity in the market. By now, Beverage products' life cycles was significantly reduced and changes in consumer tastes have accelerated noticeably, which makes the beverage company's new product development become increasingly risky.
2.Chinese Soft Drinks' Categories:
At present, China's soft drink products on the market includes drinking water, carbonated drinks, juice drinks, milk drinks, tea beverages and functional beverages.
(1) Drinking Water
Survey on the brand awareness of the bottled water products showed that Nufu Spring, with its 80% market share, held a safe lead. Followed by Master Kong and Wahaha, accounts for over 40% market share respectively. Together with the Uni-president, the Robust and the Nestle, these 6 brands currently reign China's bottled water market, leaving the rest brands with a relatively low brand awareness.
(2)Carbonated Drinks
Growth in carbonated drinks market is currently limited, but the market still has a large consumer base, making it impossible for major beverage manufacturers to ignore this share of market. In 2009 the production of carbonated drinks in China reached 12.542 million tons, up by 13.26% and drop to 15.5% in the total amount of the soft drink. Analysts believed that in 2010 the sales revenue of China's carbonated beverage industry will be approximately 60 billion yuan, up by 13.2%.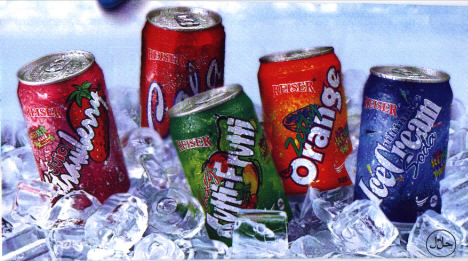 (3) Fruit and Vegetable Juice
In recent years, China's fruit juice industry showcases a rapid growth momentum. in 2009, a total of 14.476 million tons of fruit juice was produced, an increase of 22.42%. Statistics from www.askci.com showed that in 2004-2009, the Compound Annual Growth Rate of the retail sale of fruit juice in China was more than 15%. In 2009, the amount of fruit juice sold in China reached 11.857 billion liters, with retail sales revenue of nearly 80 billion yuan. As beverage market in China continues to expand its capacity, the per capita consumption of beverages maintains a rapid growth. Consumers' need of natural, low sugar, healthy beverage has given rise to the fruit juice industry. It is predicted that in 2011 the retail sales of China's juice drink market will grow to approximately 100 billion yuan, and by 2015, 160 billion yuan.
(4) Milk Drinks
In recent years, with the development of China's national economy, Chinese family's food structure has been generally improved, and the consumption of dairy products showed a clear upward trend. The major ground of dairy consumption is in urban cities. Consumers' buying habits of milk product has changed from buying a single box or a single bag at a time to FCL purchasing, so as to satisfy the need of the whole family.
Although milk drinks are not something new in the market, it is in recent years that it achieved a significant development. Now the Wahaha and the Robust, two groundbreakers of Chinese milk drink industry is a far cry from their good old days.  From the advance of their milk drink products, we can also see the two companies each goes for a completely different trajectory. While the Wahaha's major milk drink products are milk products series for children and the Nutrition Express series, the Robust limits itself to children's milk drink market. Today in the milk drinks market becomes more competitive, with Wahaha, Coca-Cola, Small Foreigners, Wei-Chuan (belongs to the Ting Hsin International Group along with Master Kong), silver heron and other beverage emterprises like Mengniu, Yili, Brilliant are step into the milk drinks market.
(5). Tea Beverages
By 2010, company producing tea beverages in China has nearly reached ten thousand, with some fifty products categories and more than 100 brands. At present,
Domestic market of tea drinks is concentrated on certain brands, for example, the Master Kong's products account for nearly 50% of the market share. Together with Uni-president, the two brands' market share in the first and second-tier cities are almost 80%. Viewing from a long-term perspective, the structure of tea drinks market is bound to be broken. The market share of Master Kong and Uni-presidentwill gradually decline to a more reasonable situation.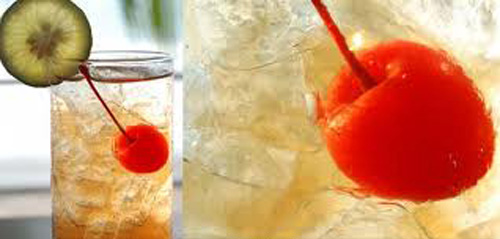 3. Overview of the Chinese Soft Drink Market
1) Production and Sales of Soft Drink Industry,
In 2008, from January to November, total industrial output value of China's soft drink manufacturing industry reached 208,835,015,000 yuan, an increase of 25.67% over the same period last year; from January to November, the main business income amounted to 211,505,744,000 yuan, an increase of 22.49% over the same period last year, achieved a total profit of 16,128,486,000 yuan, an increase of 15.46% over the same period last year.
In 2009, From January to November, the main business income of China's soft drink manufacturing industry was $ 246,646,634,000, making a total profit of $ 22,371,138,000.
In 2010 from January to November the total sales revenue of China's beverage manufacturing industry reached 824.6594 billion yuan, an increase of 24.46%. faced with a shrinking demand in the international market and  a highly competitive domestic market, in 2011 China's soft drink industry strengthened its marketing efforts and product innovation so as to maintain a steady growth in production and sales At the end of November 2010, China's soft drink manufacturing industry's total assets reached 236.945 billion yuan, up by 22.99%. from January to December 2010, the national accumulative output of soft drinks was 99.84 million tons, an increase of 18.27%. profits from beverage manufacturing industry amounted to 75.3391 billion yuan, an increase of 21.67%.
2) The Distribution of Soft Drinks Market
In China, production of soft drinks is much higher in the east than in the west. Comparing the sales amount in absolute terms, cities in east China constitute the largest market for soft drink consumption, but the growth rate of the soft drink consumption in the western China is slightly higher than that of the east. Among the top four soft drink sales provinces, three (except Zhejiang Province) experienced a growth of approximately 15%, far less than the sales growth rate of western region., which shows the huge potential of the western market.
Due to historical reasons, the eastern region enjoys a more open environment and a more developed economic situation. After a long period of development, the beverage market in the eastern region becomes increasingly matured, and beverage companies in this region have a better functional and institutional system in doing distribution and R & D technology, etc., while with the domestic and foreign large enterprises becoming increasingly optimistic about the Northwest beverage market has a great potential for development. And the market in southwest regions, headed by that of Chengdu, is also very demanding.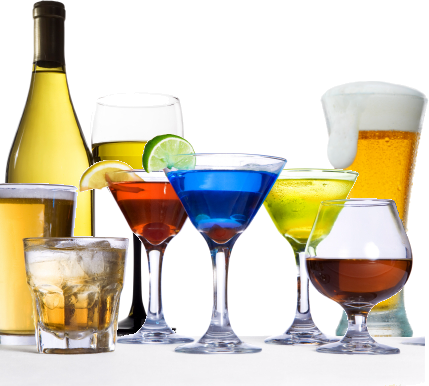 4. The Development Prospects of China Soft Drinks
The development of Chinese soft drinks market started from the beginning of the 1980s. And in only twenty years of time it has finished the whole developmental process of soft drink market in the United States and European countries. Today it has grown into a huge and mature market. In recent years, with rapid economic growth, rural and urban consumers' income levels and spending power continue to improve, which boost people's demand on beverage consumption. The domestic beverage industry has a huge market-based and rely on and enjoys a great room for growth.
Outlook of the soft drink industry in 2011 and 2015 will maintain a 12% -15% annual growth rate. the overall size of the industry will continue to expand. As the beverage market constantly adjusting to changing demand, the soft drink industry will continue to adjust its production structure, the bottled water will still accounted for the largest share of the market, tea drinks, protein drinks will increase the proportion and the healthy drinks will become the major body of the industry structure.
During the "Eleventh Five-Year Plan" period, China has focused on adjusting the beverage product structure, and reduces the proportion of carbonated beverages. As a result, the total production of the beverage continues to increase. The industry focuses on developing fruit and vegetable juice drinks, plant protein drinks and tea drinks and other products, moderately develops bottled (tank) mineral water, cola, etc and gradually reduces the production of carbonated beverages. Driven by the favorable policy, the soft drink industry in the future will experience a structural framework reconstruction, with functional drinks, fruit juice, teas and other healthy beverages will form the main frame structure. The Pursuit of health drinks will be an inevitable direction for the China's beverage market.
5 Ranking of Soft Drink Brands in China
1) Ranking of Soft Drink Brands: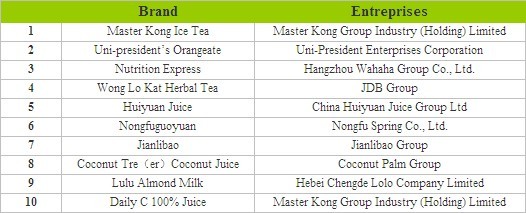 Ranking of China's Top Ten Baverage Brand in 2011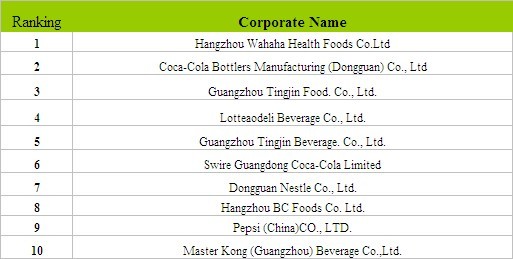 2) Ranking of Soft Drinks Entreprises
Ranking of Soft Drink Manufacturing Companies in 2010
6. Introductions to Major Chinese Beverage Brands
1) Master Kong Group Industry (Holding) Limited
Master Kong Group Industry (Holding) Limited is principally engaged in the production and sales of China's instant noodles, beverages and pastries. The group began producing instant noodles in 1992, and since 1996 it expanded the business to pastries and beverages. At present three product items of the group have secured a significant place in the Chinese food market. The Group's market share of instant noodles, tea and bottled water are 55.8%, 51.9% and 20.8% respectively, securing a leading position in the market. The market share of diluted fruit juices and sandwich biscuit come as the second in the market with 17.5%, 22.7% respectively.
2). Uni-President Enterprises Corp.
On July 1, 1961, Uni-President Enterprises Corp. was formally established in the ancient city of Tainan. At present this company has invested in hundreds of related companies at home and abroad, its project covers a number of consumer goods and services related with people's livelihood, making it a diversified integrated Living Industry Group.
First to introduce Tetra Pak equipment in 1975, Uni-president produced aseptic packaging aluminum foil asparagus juice, and reversed the trend led by canned drinks in Taiwan Market ever since. In 1977, it began to make TP aseptic packaged milk. In 1990 Xinshi Dairy Factory became the first GMP-certified factory. In 1994, the company, by using the probiotic species, developed "AB yogurt" that help improve people's health. It also was the producer of first bottle of refrigerated packaged "pure tea" which changed people's drinking tea-drinking habit. In 1998, the company is the first one to introduce the sterile plastic bottles (PET) production line, and actively introducing new process technologies to create product value and quality differences, as a result, the product "King of tea" turned out to be a brilliant success. In 2005, it introduced the membrane filtration technology and launched the "Dr. Milker" fresh milk product.
3)Hangzhou Wahaha Health Foods Co.Ltd

In 1987, Wahaha's predecessor –  Hangzhou Shangcheng District Division-run Distribution enterprises was established and it launched in 1998″China's own cola – Wahaha Future Cola"; the company produces milk drinks, drinking water, carbonated drinks, fruit juice , tea, health food, canned food, snacks and other 8 categories more than 100 varieties of products. Among the top 500 private enterprises in China, Wahaha ranks the eighth in revenue, the first in profits and the second in paying taxes.
4) The JDB Group
JDB Group is a Hong Kong-based large-scale manufacturer of specialized beverage. The JDB's main product is red-canned"Wong Lo Kat"' which is an old traditional brand, with more than 170 years of history, the red-canned "Wong Lo Kat" is the largest producer in the herbal tea industry. Made from pure Chinese herbal medicine, this beverage can reduce "the inner heat". Its sales network spread throughout mainland China's in 30 provinces, municipalities and autonomous regions and now the products have been exported to Southeast Asia, Europe and America.
5)China Huiyuan Juice Group Ltd.
A Spin-off from Beijing Huiyuan Group, the China Huiyuan Juice Group Limited start tading its shares on the Hong Kong Stock Exchange in February, 2007. At present Huiyuan Group has more than 180 world-class fruit processing snf beverage bottling production line. Its cold crushing fruit puree processing, concentrated fruit juice processing, ultra filtration, beverage filling under UHT ultra high temperature sterilization, aseptic cold filling other technology are in a world-leading position. In the nearly 18 years ever since the Group was established, it has established 40 modern factories he country's 22 provinces and autonomous regions, set up links with more than 500 acres standardized high-quality fruit production base, built a basic sales and service network throughout the country and a national system of fruit juice industrial management.
Related posts