Alipay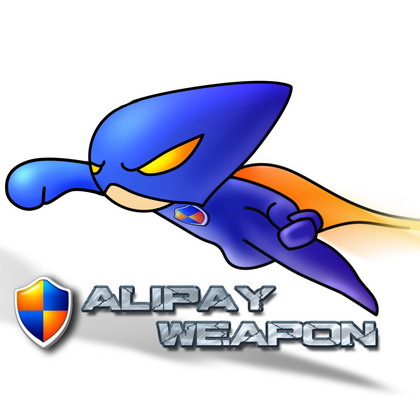 Brief introduction
Alipay.com Co., Ltd (AliPay) is China's leading online payment service by both number of users and total transaction volume. A member of the Alibaba Group, it enables individuals and businesses to securely, easily and quickly send and receive payments online. AliPay works like an escrow service, solving the issue of settlement risk in China. Since its launch in 2004, AliPay has become the most popular and extensively used online payment tool for all areas of e-commerce in China, and is fast becoming the industry standard. As of 10 May 2009, AliPay had more than 200 million users and a daily transaction volume exceeding RMB700 million, through more than 4,000,000 daily transactions.
Name: Alipay
Company: Hangzhou Alipay internet technology Co., Ltd (fully-owned subsidiary of Alibaba inc)
Private or public: Public
Address: No. 478 Wenshan Road Hangzhou city P.R.C
Contact information: Tel: 0571-26888888 Fax: 0571-88157868
User base: 200 million
Market share: 51.2%
According to quarterly comparison chart of China major third-party payment companies between Q1 of 2006 to Q1 of 2009 by iresearch[1], Alipay, as market leader, has 51.2% market share in first quarter, 2009, compared of 20.5% market share of Tenpay and 7.6% market share of Chinapay. According to the research result, Alipay's market share has been maintained at over 50% since Q4, 2007.
User growth rate: 21.2%
Competition: Tenpay, Chinapay, 99bill, Soopay, Yeepay, IPS, Paypal
Geography
According to Alipay blog, the growth rate of Alipay users in second/third tier cities is 227.88% in 2008, compared with 112.23% growth rate in big cities.[2] That suggests that Alibaba are reaching to non-urban residents quickly.
Demographics
According to the demographics on Alexa, most users age is between 24 and 35 (Alipay official blog states that 83.5% Alipay users are between 21 to 35 years old).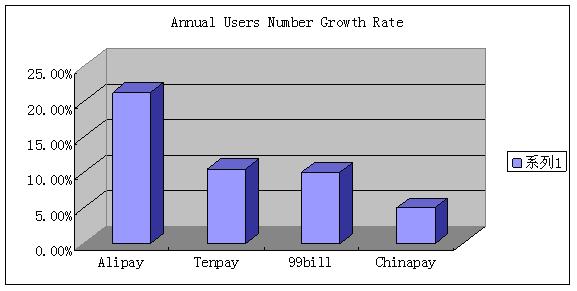 Relevant news stories
Alibaba Group (Alipay's parent company) raised US$25 million from Softbank, Goldman Sachs, Fidelity, and other institutions
In 2004, Alibaba raised $87 million from Softbank, Granite Global Ventures and TDF.
In 2005, Alibaba acquired Yahoo China; Yahoo holds 40% of Alibaba. Alibaba raised $250 million from Yahoo and Softbank (Softbank holds 16% share of Alibaba).
In November 2007, Alibaba.com completed its US$1.7 billion initial public offering on the Hong Kong Stock Exchange, the biggest Internet IPO since Google's 2004 offering on the NASDAQ.
---
[1]
http://www.iresearch.com.cn/coredata/2009q1.asp
[2] According to Alipay official blog at http://www.smarthu.com/Article/news/200903/475.html
Related posts