Beijing Rising International Software Co., Ltd.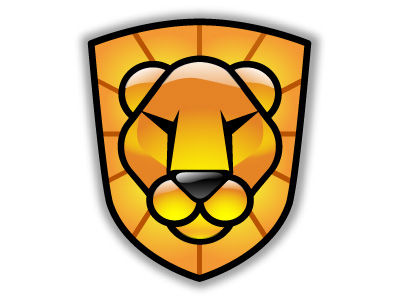 Brief introduction
Beijing Rising International Software Co., Ltd.  was established in April 1998. Its predecessor, established in 1991, is Beijing Rising Computer Technology Development Department. RISING is one of the earliest enterprises engaged in computer virus prevention in the world. RISING is dedicated to the research, development, production and sale of computer antivirus products, network security products, and anti-hacker products. RISING possesses all the intellectual property rights and a number of patented technologies for all the products.
RISING has introduced a variety of operating system based antivirus software, firewall software and enterprise antivirus wall, firewall, network security warning system and other hardware products. RISING is the third company in the world and the only one in China to provide a full range of information security products and professional services.
RISING has one of the largest, most powerful anti-virus and network security research and development team in the world. RISING has successfully set up four major network security systems: The Global Computer Virus Monitoring Network, The Global Computer Virus Emergency Response Network, The Global Computer Virus Forecast Network, and The Global Computer Virus Service Network.
RISING is catering to over 80 million personal users and more than 70,000 corporate customers in Asia, Europe and Northern America. RISING technology for the search of unknown computer viruses is recognized and protected by patents in Europe, Japan and the United States of America.
Name: Rising
Company: Beijing Rising International Software Co., Ltd.
Private or public: Private
Address: Room 1305, Zhongke Building 22 Zhongguancun Street, Haidian District Beijing, 100080 P.R.China
Contact information: Tel: + 86-10-82678866   Fax: + 86-10-82678800
User base: 80 million personal users 70,000 corporate customers.[1]
Market share (security market): 70% (for personal users) and 40%(for corporate customers)[3]
User number growth rate: 30%[4]
Revenue growth rate: 50%
Competition: Kaspersky, Kingsoft, Jiangmin.
Relevant news stories
Rising was involved in commercial bribe lawsuit[5]
The head of the Internet monitoring department of Beijing's Municipal Public Security Bureau was arrested on suspicion of taking more than RMB 40 million ($5.8 million) in bribes to help an anti-virus company defeat its competitor.
Yu Bing, whose bureau monitors e-mail and web usage in the country as part of China's Great Firewall surveillance system, is accused of taking money from Rising, an anti-virus firm, to frame an executive at its competitor, Micropoint Technology. A vice president of Rising has been arrested as well under suspicion of bribing Yu.
Rising Takes Top 3 of Japan Security Product Market![6]
September 2008: Rising security products (Rising Antivirus 2008 and Rising Firewall) take Top 3 in sales volume in Japan security product market with more than 10% market share. And in security industry product sale volume statistics, Monster Hunter Frontier Online, the security product designed for online games (Rising and Capcom, the largest online game operator in Japan), takes No. 1 in sales volume for ten weeks.
June 2008: according to the statistics of Japan Business Computer News, Rising Antivirus sales volume has 10.9% market share in Japan's security product market, and top 3 among more than 20 kinds of security products in Japan.
---
[1]
According to http://www.rising.com.cn/about/corp/
[3] According to http://it.sohu.com/20070418/n249519157.shtml
[4] According to http://tech.163.com/08/0409/13/493FNHTR000915BF.html
[5] According to http://www.wired.com/threatlevel/2009/02/beijings-top-in/
[6] According to http://www.rising-global.com/Information/News-Events/Rising-Took-Top-3-of-Japan-Security-Product-Market.html
Related posts