Taobao.com aiming at Japanese e-commerce market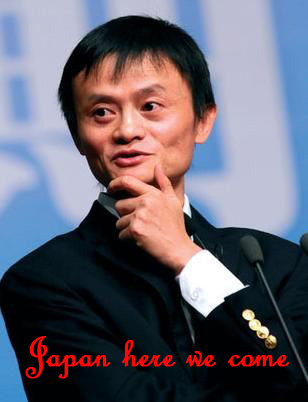 In May, Taobao.com and Yahoo Japan announced that both companies will merge the data of their Chinese and Chinese online shopping platforms. According to the plan, Taobao.com and Yahoo Japan will respectively set up 2 platforms in late June, 2010.(Chinese and Japanese version). Noticeably, Softbank Corporation holds large amount of shares in Alibaba Inc and Yahoo Japan, the market analysts believe that this move shows Softbank's ambition in ecommerce market.
As part of the cooperation, Taobao.com will launch taojapan.com to offer Japanese products to their taobao users. Meanwhile, Yahoo Japan will introduce Japanese version "China Shopping Mall", so Japanese customers can buy Chinese products there. The products data of "China shopping mall" come from Taobao.com and Yahoo Japan share their products data with taojapan.com. Alipay, the leading online payment platform, is another subsidiary company of Alibaba Inc. They will provide online payment solutions to transaction on these platforms.
Before that, Baidu.com has set up a joint venture with Rakuten, the leading ecommerce company in Japan, the joint venture is planning to enter Chinese ecommerce industry and share data of their Japanese and Chinese websites.
Market analysts said the cooperation could be seen as a signal that Taobao.com was speeding up their overseas expansion. There are reports that Taobao has similar plans in Korea, America and Europe.
Jacky Ma, the president of Alibaba Inc, think the cooperation could give Chinese and Japanese customers hundreds of million products varieties to choose from. Ecommerce is booming in Asia, especially China and Japan.
Only illegal products according to both Chinese and Japanese laws will be approved to enter the shopping platforms, all transaction will need to pay tariff, besides, foods and cosmetics products will not be listed in those platforms due to strict quality standards set by the laws.
Related posts