Tencent Vs Qihoo 360 lawsuit: Tencent win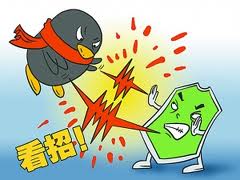 Few days before National Day, the 3Q Fight that has lasted for a whole year finally came to an end. After the judgment of its first trial made by Beijing Chaoyang District People's Court on April 26 this year, the Beijing Second Intermediate People's Court made the second trial judgment which sustained the original one. The court ordered the three defendants Qihoo 360, Qizhi Software and Beijing Sanji Wuxian Network Technology to post an apology (also to be printed in the Legal Daily newspaper) on the homepage of 360.com for 30 days in order to eliminate the adverse effect on Tencent Technology and Tencent Computer System caused by their tortious act. Meanwhile the above accused should pay 400 thousand yuan to the two accusers in damages. Their behavior was regarded as an unfair competition and should be stopped; the three companies must post an apology on their homepage as well as on Legal Daily for 30 days since the judgment become effective, and pay RMB400,000 indamages. At the same time, the court rejected plaintiff's demand for apology, and decided the 4 million yuan compensation they asked was too much and without any clear reasons thus refuse to approve completely.
When the result came out, Tencent believed that they won the suit, while 360 also beloved that they didn't lose. Then, how to consider the result and its influence?
I think the result was both a success and a loss to either party. Tencent won outwardly but failed inwardly, while 360 failed outwardly yet won inwardly.
Viewing from the result, 360 has committed an unfair competition apparently and Tencent also advertised so in its later propaganda. However, in fact, the "unfair competition" contains much more messages than that. The judgment didn't actually realize all Tencent's demands. Tencent believed in the indictment that two of360's behaviors constituted unfair competition. One was 360 Privacy Protector that particularly against QQ software and described QQ2010's normal document scanning function as invasion of users' privacy; the other one was360's publicizing of articles fabricating fact and defaming Tencent.
However, the final judgment on360's unfair competition only agreed with the latter part of the accusing and believed that "the description in 360 Private Protector's reports lacking of objectiveness and fairness which could cause some unreasonable association of ideas and bring certain defamation to QQ software", and the judgment required "360 Privacy Protector to be honest and faithful when giving description and evaluation." In other word, the description and expression on QQ software's scanning behavior were exaggerate and sensational as the evidence was not conclusive.
As for the first item Tencent raised in accusation was not approved for the court thought that "360 Privacy Protector's particular inspection against QQ software could not be a reason for constituting improper behavior and most security software are designed to solve particular problems or to close single loopholes. A backup service pointing at software with high market share should be allowed legally as long as its designation is reasonable and its expression appropriate with no violation of commercial ethics of honesty and faithfulness.
In fact, after the exposure of QQ's scanning behavior, it has already changed its original "automatic" scanning way and added a notification that reminds users before scanning. Qi Xiangdong, CEO of 360 expressed that "we are happy to see that Tencent has corrected its mistake once aware of it and knows to respect users' right. Though 360 had some loss, it is not important. What matters is that through legal procedure, the court agreed that security software could provide inspection on single software, thus users' right to know and to choose is protected. It also wakes up people's awareness of protecting their network privacy and promotes the development ofChina's Internet industry." He also said that 360 will never stop developing related products like Privacy Protector, and through continuous improvement, the Protector now possesses several functions such as camera protection, secrete hardware and uploading inspection. Currently, there have been more than 35 million users using the Protector.
It can be seen that behind Tencent's winning of lawsuit, 360 won, by paying 400,000 yuan, legal approval of 360 Privacy Protector and 35 million users in less than one year.