Shanda: "Dragon Nest" Becomes China's Most Popular Online Game
August 4, 2011, the first Asia Online Game Awards Ceremony had been held in Tseung Kwan OTVB City in the evening of the day before yesterday. Shanda's game "Dragon Nest" had collected 3 prizes including China Most Popular Online Game Award, Asian's Best Design Award, and Asian's Best Technology Award.
Shanda Game Makes Great Achievements in the Overseas Market
The Dragon Nest is a Next Generation 3D Action-Adventure Online Games launched by Shanda in 2010, and it is also one of the most important products published on Shanda's first Allstar Festival.
In 2010, Shenda held its first Allstar New Product Releasing Festival to launch its annual Online Game masterpiece.  Through the Allstar Festival the Shanda Game can make the best use of over ten years' experience in product development and management and establish a mechanism and platform to continuously turn out good online game products.
Many items among the first batch of Allstar products have become popular games, enjoying high reputation among the users. it is worth particular noting that these products are not only well received by the Chinese users but also successfully exported to overseas markets, creating a dazzling series of victories.
Dragon Nest, prizewinner of Asian Online Game Award, has been exported to 6 countries and regions all over the world, including Korea, Japan, Taiwan, America, Southeast Asia, etc. its overseas operating companies are all top companies in that region and the game's performance has held up quite well, making it the most successful online game in the Asian market in 2010. in last September Shanda has wholly acquired Eyedentity Games, Dragon Nest's Korean developer . This year the Dragon Nest will launch its Beta Version in Southeast Asia and the United States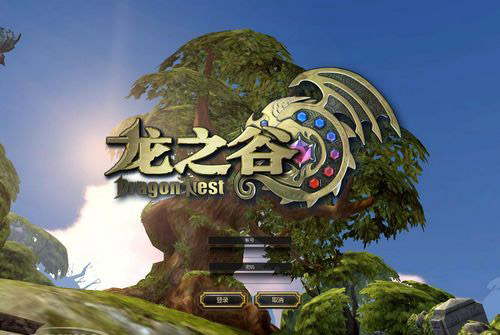 MAGIC WORLD II Online's performance on the overseas market is rather impressive. On July 4, 2011, the official beta of MAGIC WORLD II Online was launched in Taiwan by the Game Flier International Corporation. And on the very first day the game had scored Game Flier's best record of the year, and ascended to the rank of Taiwan's hottest online games. Report has it that at present more than 20 countries had made inquiries about the "MAGIC WORLD II Online ", and the English, Spanish and Italian version of the game is now in the making.
Another Shanda's game, Legend of Immortal is also a pioneer representing traditional Chinese culture in the overseas market. After its beta version launched on May 16, 2011 in mainland China, the game immediately becomes popular and now has been  exported to Vietnam, Taiwan and South Korea.
Shanda's Overseas Revenue Would Grow Four Times in the Next Three Years
Supported by the Allstar products, Shanda Game's overseas revenue enjoys a significant growth. According to Shanda's 2011 financial report, in the first quarter of 2011, Shanda's overseas income was $ 10.2 million; the quarter growth rate was 35% and the annual growth rate, 46%, making it the top exporter of the Chinese online game companies over the same period.
In the mean time, Shanda Game had announced in June this year the company would adopt the 3A strategy, namely All-Star, All-Platform,and All-Region, so as to promote the companies' sustainable development. The core idea of the 3A strategy is to promote the All Star products to All-Platform and All-Region. And the Allstar products are the foundation and core of the 3A strategy.
At present, the Shanda Game's products have been exported to 49 countries and regions. In 2010, Shanda acquired Dragon Nest's developer Eyedentity Games, plus Actoz, Shanda now has own 2 major online game developers and operators in Korea, a major online game country. Besides, Shanda has also established in the United States by MochiMedia operation center of Webgame and social game.
Tan Zhao said that Shanda will work to create a number of global operation centers to provide service to different regions and language groups. Meanwhile, it also seeks to cooperate with partners around the world to export its products and services catering to not only to PC online game, but also to social and cell phone games industries. In the future, Shanda will no longer just be a regional game company in China. it will provide its products and services to the customers worldwide.
Tan Zhao estimates that Shanda's overseas revenue in the next three years will reach 20% of total revenue, four to five times more than the revenue today.