The Supreme People's Court Published Two Typical Cases about Intellectual Property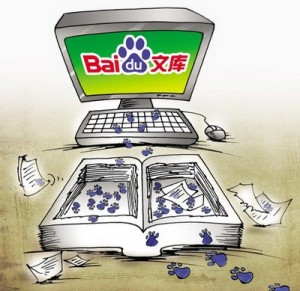 The Supreme People's Court published on 20th two typical cases related to Intellectual Property including Baidu's infringement of copyright.
As spokesman of the Supreme People's Court, Sun Jungong, introduced, the first is a copyright infringement case between Baidu and Universal Music, Warner Music and Sony Music. The three appealing music companies believed that Baidu had offended their rights of websites publicity of information by providing links and relevant online test listen and download services through searching box and music lists in its MP3 column. They claimed for compensation on their economic loss and a reasonable expense altogether amounted 63.5 million yuan.
On July 18, 2011, the Beijing Supreme Court, after its great effort on mediation, with the coordination of Mediation Centre of ISC (Internet Society of China), finally made the two parties reach the agreement of reconciliation on the basis of a cooperation agreement. The two parties will comprehensively start on the innovation of a new Internet music operating mode and cooperation to the protection of copyright. The three music companies will authorize Baidu to upload their complete music lists and new songs that are about to come out. Millions of netizens could then acquire copyrighted music from Baidu website.
Sun said that the success for this case is that they not only handled the dispute properly, but also helped obligee and user of their works reach a long-term cooperation, which effectively throttled the Internet piracy, protected obligee's right fundamentally, inspired their enthusiasm to produce, and meanwhile enabled millions of netizens to enjoy copyrighted music, which practically realized the balance between obligees and public interest.
The second is a trademark infringement case between Guangzhou Red Sun Company and JAC Motor. It is reported that ever since 2005 JAC has started using a mark of oval with pentagram amid on its motors. The mark has been used and publicized therefore had certain popularity, and was requested for registration in 2005 but not approved thus failed to be JAC's trademark. While the mark applied to Trademark Office of The State Administration for Industry and Commerce by Red Sun Company was approved in 2007. In March, 2010, the Red Sun Company sent a lawyer's letter requesting JAC to respect its intellectual property and stop infringing its trademark privilege. After receiving the letter, JAC appealed toHefei Intermediate Courtclaiming an assurance that they did not infringe Red Sun's trademark privilege. Because several civil and administrative cases and disputes involved in the case, the Supreme Court suggested and directed the two parties to set a transaction willingly and thus solved all the disputes between the two.
Mr Sun Jungong pointed out that this case was mainly a judgment on issue about similar trademarks. Though the case was simple, it related to two big motor companies and many civil and administrative disputes between them therefore had a wide influence in society. Simply make a judgment and end the case could not thoroughly solve the disputes and make the two get reconciliation that finally benefits both developments. For this reason, after finding out the truth of the case, the Supreme Court took properly the work principle of "mediation first, mediation combined with judgment" and helped the two parties to reach an agreement to withdraw several prosecutions respectively, which finally solved their conflictions and realized tolerant growth and harmonious development.