Sohu introduces Social networking site "White Society"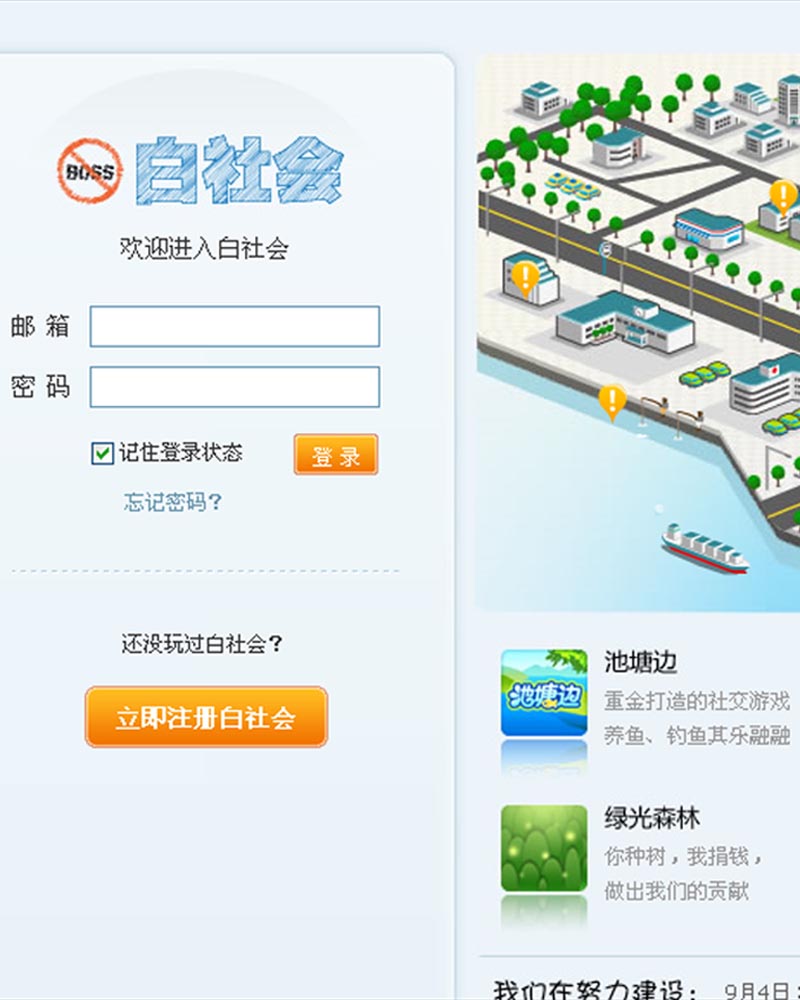 Leading Chinese portal website Sohu recently launched its own beta version SNS site named "White Society", Chinese users can register up at bai.sohu.com.
The biggest selling point, according to officials of Sohu.com, is that Sohu SNS site will be integrated with Iphone, currently, Iphone hasn't enter into China market yet.
The competition in China SNS market is very tough at the moment. Major players like 51.com, kaixin.com, xiaonei.com have big market shares, but Sohu.com has huge advantages in financial strength, labor investment, technology accumulation, and development, which provide natural advantages for its entry into the SNS sector.
One interesting function on "White society" is called "shift when boss come" key, when your boss come, you can simply press F9 key, then in a second, you will sign out of "White society", your boss will find that you are on Sogou page(search engine developed by Sohu), this function is desired to attract more office workers to play on "White society" during work hour.
Sohu emphasis that they will develop a new model of SNS sites than other existing SNS sites, which focuses too much on entertainment.