Strong-strong hand-joining of Newegg and ZJS Express: the new era of ecommerce in China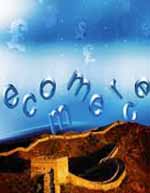 With the growing popularity of B2B, B2C and C2C ecommerce websites, ecommerce is looking certain to a future trend. And after a trial period, it has started to enter into a new phase of rapid growth. But the apparent growth has revealed that the growing number of users was, in some way, not proportional to the rising revenue. The reason may be due to the fact that most people have a lack of trust in online shopping.
New Egg, a famous B2C e-business website, signed an important strategic agreement with ZJS Express on June 18 this year. At the media briefing conference of strategic cooperation between Newegg and ZJS Express, Newegg China CEO Zou Guo-qing and ZJS Express China Region CEO Chen Xian-bao demonstrated one kind of brand-new cooperation mode of e-business and traditional logistics, that is establishing the points of self-pick-up for cooperative brands. The strategic cooperation was targeting the population of experiencing online shopping for the first time. Trust has remained a key issue for many unaccomplished online transactions. There is a lack of understanding between consumers and sellers. To break the traditional shopping flow of paying while picking up goods is rather difficult for new online shoppers.
And the strong-strong hand-joining of Newegg and ZJS Express shall greatly assist those users who balk at shopping online because of lack of trust. For new users, if the first time online shopping experience is satisfactory, then we will be happy to continue to shop online. Afterward the door-to-door delivery mode will surely become an ultimate choice for these users. With regards to ZJS Express, it has such a powerful logistic network with a nationwide distribution of storage depots as to extend the influence of Newegg all over China so that all Chinese users may have a chance to enjoy the superior services of Newegg. And collecting the payment for goods is also one of the advantages of ZJS Express. For Newegg users, a complete service package of transport and payment collection will be provided. And paying upon a delivery of goods is problem-free in any Chinese region.
The development of domestic ecommerce seems always retrained by the traditional logistic mode. Looking like rowing a boat against the currents, it is impossible to go ahead without barriers. Whether or not there is a seamless linking of online and offline operations has become a key aspect for an e-business operator to boost its core competitiveness. Both e-business and traditional logistics are interdependent. But each undergoes its own development on different beats. Anyone who is the first to master the optimized consolidation mode will become an industry leader. This time Newegg and ZJS Express have made an initial attempt to cooperate on the basis of mutual benefits and harmonious co-advancement. It is also a fruitful try to grasp the leading opportunity of success under the guidance of consumer demands.
Related posts