China Automobile Market Report
1. General Introduction to China's Automobile Market
Since 2002, the Chinese automobile industry has begun to show a momentum of explosive growth, especially with the rise of private consumption, the demand on automobiles rose rapidly, becoming a major force promoting the development of Chinese automobile industry. at the same time, China's position in the global automobile industry also experienced a gradual rise.
By 2009, China has replaced the U.S. to become the world's largest automobile market, putting an end to more than a century-long US dominance on automobile industry initiated by the Ford Motor Company. Moreover, in 2009, China's total auto production has exceeded that of the Japan and the US putting together. Ever since 2006, Japanese automobile industry had secured a top position on the international automobile. However, its place was also taken by China in the year 2009. China's auto industry's production and sales volume in 2009 reached 13.791 million and 13.6448 million respectively, up by 48.30% and 46.15%.
In 2010, China's automobile industry maintained the development momentum. Under the combined effect of purchase tax concessions, automobile trade-ins, automobiles to the countryside, and subsidies for energy-saving products, both the production and sales volume of China's auto industry's had exceed 18 million(18,264,700 and 18,061,900 respectively, up by 32.44%, and 32.37%), scoring a new historical high and setting up a new world record. As the trend in 2009 going from low to high and during the first half of 2010 the production and sales of automobile maintained a relatively high standard, the growth rate in the automobile industry showed a monthly downward trend. Compared with the same period in 2009 the growth rate dropped from 80% (at the beginning of the year) to 32%; compared with the prior year's production and sales growth of 48.30% and 46.15%, they were down by 15.86 percentage points and 13.78 percentage points respectively.
In 2011, the development of China's auto industry saw a general slowdown. The automobile market entered a light season. However, this was, at a same time, a swinging back. From January to May 2011, the production and sales of automobile were 7.7797 million and 7.9162 million respectively, an increase of 3.19% and 4.06% over the same period last year. Compared with that in 2010, the growth rate this year were down by 52.4 and 49.19 percentage points respectively. According to the data from National Information Center, the policy in 2011, compared with those in the previous two years, has an influence over the market to a certain extent. However, comprehensive evaluation shows that in 2011 the automobile industry will return to normal operation, the growth rate, which is estimated at 15%, is slightly lower than long-term potential growth rate. The key for Chinese auto market to maintain a sustained and rapid development lies not in the growth rate but in the service standard of the industry. At present, the development of automobile market is mainly subject to the consumer environment and services.
From the perspective of consumption structure, as the gap between urban and rural areas kept on narrowing, automobile consumption has gradually shift from urban to rural areas, and the automobile begins to enter people's daily life with an accelerating speed. However, in recent years, rapid development of China's automobile market has made it difficult for the transport system in most of the large and medium sized cities to accommodate a sharp increase of cars. As a result, urban traffic congestion and environmental pollution and energy consumption become increasingly serious. For instance, large cities such as Beijing, Shanghai and Guangzhou, suffered from rush hour traffic congestion and its traffic would even be paralyzed when it comes to rainy or snowy days. At present, the ratio between automobile's market share in first, second and third-tier cities is about 30:40:30. And as the market in the first-tier city has become saturated, the automobile industry begins to shift to the second and third-tier market.
As a vital component of the world automobile industry, China's automobile industry enjoys a golden period in the next decade. Now that the automobile industry has grown in size, it begins to strengthen itself to a remarkably strong one. The global auto industry will shift further to the China and other emerging economies, which brings precious historical opportunity to China's auto industry. Currently, both the development of China's auto market and the changes in consumer demand for vehicles are ever-increasing, which will usher in a next golden decade for Chinese automotive industry, where independent brand will transform their business mode from the "Made in China" to "Created in China". It is predicted that in the next ten years, average annual growth rate of China's automobile market will reach 7.1%. By 2020, sales in China's auto market are expected to account for half of the total sales world wide, which will be twice as many as that of the US. China's auto market prospects are very bright. Over the next decade, China's auto market will continue to enjoy a rapid development. It is predicated that in 2020 the demand on automobiles will reach 3160. By then, China's automobile's sales will secure its place as the top of the world. China's auto industry will continue to grow in the next decades and there is still huge room for its development. Now China has more than 600 million urban populations, and it also has agricultural vehicle market in the rural areas, therefore, there is no doubt for China's development prospects, which is also the reason why the world's automotive manufacturers are paying their attention to and trying to participate in the Chinese market.
The slowdown in the first-tier cities' automobile market has brought great uncertainties to the Chinese automobile market in 2011. For auto companies and large auto dealers had to make a difficult decision to accelerate its entering into the second and third-tier cities. In recent years, the growth rate in third-tier market even exceeds that on the first and second-tier markets, and in the next few years this rate will not change. As a result, the third-tier market share begins to grow with a 2% -3% annual rates, while the situation on the first-tier market turns out an opposite trend. Therefore, by the time of 2020, the market share of the third-tier cities is expected to increase to 55% of the whole nation. Third-tier consumer market's potential has become in the future focus of China's auto market. However, to copy the market's business model of the first-tier cities to the third-tier cities, the first thing we need to do is to change the business channel. Manufacturers need two sets of models. One is a model that is suitable for first-tier market, and the other is suitable for the three-tier market, after all, there are differences between the two markets and only by mean of innovation and development, can their business mode adapt to future changes in national consumer market and consumer characteristics, so as to gain a competitive edge in the future.
III. Relevant laws and regulations::
On March 5, 2011, the Fourth Session of Eleventh National People's Congress published the "Twelfth Five-Years Plan (draft)", which gives top priorities to industries such as the automobiles, steel, cement, machinery manufacturing, electrolytic aluminum, rare earth, electronic information, pharmaceuticals. It will promote the alliance between the industries, cross-regional mergers and acquisitions so as to improve the concentration of the industry. This draft plan has also proposed that we should enhance the construction of independent brands, brand value and effect, and develop a range of world-renowned large enterprises that owns core competitiveness.
In early 2009, in order to reduce the impact of the external economic environment on China's real economy, our government has promulgated many subsidiary policies including cutting purchasing taxes of the vehicle whose output volume is 1.6L and below, automobile trade-ins, automobiles to the countryside, and subsidies for energy-saving automobile products (evolved from the Interim Regulation of the People's Republic of China on Vehicle Purchase Taxes) to support the development of our automobile industry. In 2011, the purchase tax incentives will be canceled, efforts on automobile trade-ins, automobiles to the countryside will be greatly reduced, and the threshold on the subsidies for energy-saving automobile products will gradually increase.
On November 13, 2001, China formally joined the WTO. In accordance with China's commitment upon accession to the WTO, the automobile tariff will drop from34.2% in 2004 to the bottom line of 25% in 2006, tax cuts would be carried out in three phases. From January 1, 2005, China would abolish quotas for automobile imports, and cut the import tariffs for ordinary automobiles to 30%.
IV. Ranking of Automobile Sales
TOP 10 imported automobile brands
| | | |
| --- | --- | --- |
| Brand | Model | Sales (units) |
| BMW | BMW 7 Series | 15615 |
| Subaru | FORESTER | 15540 |
| Mercedes-Benz | Mercedes-Benz S-Class | 15260 |
| Toyota Motor Corporation | PRADO | 13990 |
| Hyundai | SANTAFE | 12120 |
| Mercedes-Benz | Mercedes-Benz GLK | 11490 |
| Subaru | OUTBACK | 10830 |
| BMW |   BMW 3 Series | 10690 |
| Lexus | Lexus ES | 10020 |
| RenaultS.A. | KOLEOS | 9980 |
V. Profile of China Automotive Companies
1. China FAW Group Corporation
China First Automobile Group Corporation (formerly known as First Automobile Works, here in after referred to as FAW) was founded on July 15, 1953. During the 50 years of development, the FAW has shouldered the responsibility of developing the Chinese automobile industry. It has gone through 3 major phases, namely the set-up of the plant, product transition and plant transformation period, and light-truck and car production period. Its product has developed from truck only to a variety of light-trucks and cars. In 1991, FAW set up an automobile base with Germany's Volkswagen. And in 2002 it had reorganized with the Tianjin Automotive Industry (Group) Co., Ltd. and had cooperated with Japanese Toyota Motor Corporation. Currently, the FAW has formed a car-based product structure.
FAW has 32 ​​wholly owned subsidiaries, 17 holding subsidiaries, including wholly owned subsidiaries like FAW Jiefang Automotive Co., Ltd. and Fower Automotive Parts Co., Ltd., listed companies like FAW Car Co., Ltd., Tianjin FAW s Xiali Motor Co., Ltd., CHANG-CHUN FAW SIHUAN AUTOMOBILE CO.,LTD and joint ventures like FAW – Volkswagen Automotive Co., Ltd., Tianjin FAW Toyota Motor Co., Ltd., etc. it has set up 3 well-distributed production basis in the Northeast, North China and Shandong, and the Southwest and leading technology centers for product, technology and material R&D. with a total asset of 105.8 billion yuan and 133,3 thousand employees, its sales in 2005 amounts to 118.3 billion yuan ($ 14.511 billion), ranking the No.470 in "the world's largest 500 companies," the No.1 in "China's top 500 Machinery Companies ", and the No.71 in " the world's op 500 Machinery Companies". In 2006 the company's brand value reached 42.421 billion yuan. So far, FAW has altogether sold some 8.6 million medium-sized cars, heavy trucks, light trucks, private cars, passenger buses and minibuses. While keeping on consolidating and developing the domestic market, FAW continues to explore the international market, and gradually establish a worldwide marketing and purchasing system.
(2) Shanghai Automotive Industry Corporation (Group)
Shanghai Automotive Industry Corporation (Group) (hereinafter referred to as "SAIC") is one typical representation of China's automotive industry. On July 12, 2004, SAIC, with an over year consolidated sales of $ 11.7 billion, has been for first time being listed among the world top 500 enterprises by the" Fortune" magazine.
In 2004 SAIC sold 847,000 vehicles, including 617,000 passenger cars as its leading product, the sales income was 165.3 billion yuan and exports worth $ 700 million, it had achieved the objectives set forth by the tenth five year plan one year ahead of schedule
Founded in 1969, Dongfeng Motor Corporation was is the backbone of China's auto industry. After thirty years of construction, it has gradually built major production bases in Shiyan, Xiangfan, Wuhan, Guangzhou and other major cities. on September 28, 2003, the company operations center had moved from Shiyan to Wuhan. Its main products include a full range of commercial vehicles, passenger cars, auto parts and car equipments. Currently, the basic structure of the vehicle business consists evenly of commercial vehicles and passenger cars. By the end of 2004, the company's total assets amount to 76.89 billion yuan (RMB), the net assets, 33.9 billion yuan (RMB) and it has 10.6 million registered employees.
Upon entering the new century, the company has expanded and improved the cooperation with French PSA Peugeot – Citroën, set up an joint venture with Nissan to conduct a comprehensive restructuring; expanded areas of cooperation with Honda; and integrated with KIA. After undergoing a comprehensive restructuring, profound changes have taken place in Dongfeng's business structure and mechanism. According to the modern enterprise system and international practice, Dongfeng established a more standardized framework for parent-subsidiary system, and became an investment and management-oriented international Automotive Group.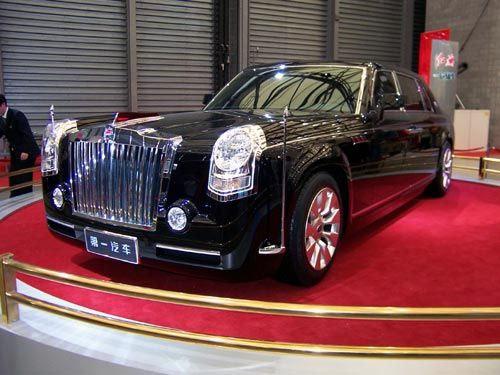 4. Changan Automobile (Group) Co., Ltd.
Chang is headquartered in Chongqing, the confluence of Yangtze River and Jialing River. At present Changan has four major production bases in Chongqing( SouthWest), Jingxi( Central) , Jiangsu(East) and Hebei( North). With twelve complete vehicle and engine plants, Changan;s actual annual vehicle sales capacity has reached 100 million, annual sales revenue exceeding 400 billion yuan.
Changan ranked first in 50 industrial enterprises in Chongqing, and is among the top 20 Chinese listed companies and top 100 manufacturing companies in China. Changan's trademark was awarded as "China Famous Brand".  The brand value worth altogether 13.358 billion yuan, making Changan listed among the top ten of China's most valuable brands.
Zhejiang Geely Holding Group is one of China's top ten auto manufacturers. Ever since it launched its auto manufacturing business in 1997, Geely has achieved rapid development. At present its total assets amounts to more than 34 billion yuan. Geely has been among the China's top 500 companies for 8 consecutive years, and among the top ten of the Chinese automobile industry for 6 consecutive years. it has been ranked among the first batch of China's "innovation-oriented enterprises "and" national automobile export base. "
Geely is headquartered in Hangzhou, the capital of Zhejiang province, and operates car assembly and power-train manufacturing plants in Linhai (Zhejiang province), Luqiao (Zhejiang province), Ningbo (Zhejiang province), Shanghai, Lanzhou (Gansu province), Xiangtan (Hunan province) and Jinan (Shandong province). Besides, Geely also owns DSI automatic transmission R & D center and production plant in Australia. These facilities enable a production capacity of approximately of 600,000 vehicles, 600,000 engines and 600,000 transmissions per year. Geely Holding group now owns some 30 types of vehicle products under 3 brand names, namely the Emgrand, the Gleagle, and the Englon Automobiles, equipped with engines between 1 litre and 1.8 litres, supporting both manual and automatic transmissions.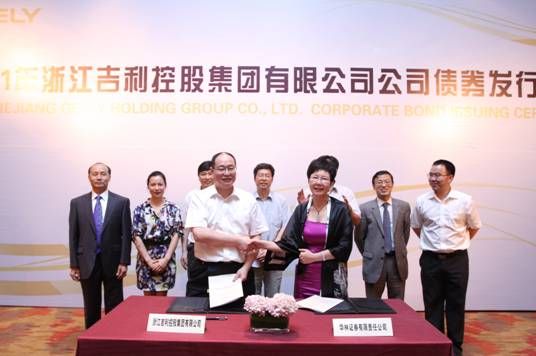 6. Chery Automobile Co., Ltd.
Chery Automobile Co., Ltd. was registered on on January 8, 1997. And its current registered capital was 3.88 billion yuan. The construction of the Company started on March 18, 1997 and on the December 18, 1999, the first batch of Chery car off the assembly line. The 2 millionth cars off the assembly line on March 26, 2010 has been marked as a sy mbol for Chery to build itself into an international brand. At present, Chery has an annual production capacity of 900,000 vehicles, 900,000 engines and 400,000 sets of manual gear boxes and 50,000 sets of automatic gearboxes.
Now the Chery Automobile Co., Ltd. owns four sub-brands, namely, ChERY, RIICH, RELY, and KARRY. Its products cover passenger cars, commercial vehicles, mini-cars and a variety of other automobile products. At present Chery has 6 models from  12 large Series on the market. Its products have passed the certification of ISO9001, ISO/TS16949, Germany's Rhine and other international quality system.
In 2010, Chery made a global sale of 682,058 cars, up by 36.3% over the same period last year. It has been ranking as the champion of China's independent automobile brand for 10 consecutive years. In 2010, Chery had exported 92,000 cars, an increase of 93.2%, making the total export amounts to more than 50 million units, making Chery the largest passenger car company in China for eight consecutive years.
Related posts